Congratulations to the 2020 Harold B. Allen Award Recipients!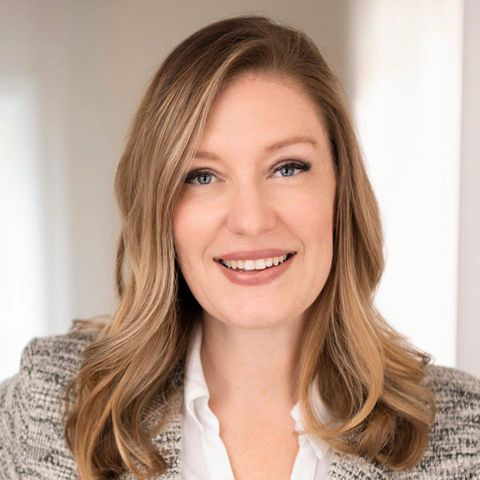 Dr. Michelle E. Benegas is an assistant professor at Hamline University. In her work with teachers and schools, she promotes a model in which ESL teachers serve as site-based experts and coaches to their colleagues. Her research interests include ESL teacher leadership, teacher leader identity, and systemic approaches to improving EL services.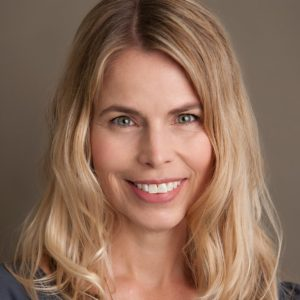 Dr. Amy O'Connor Stolpestad currently serves as the director of The ELM Project and also consults with local, regional, state, and higher education institutions. Stolpestad is a Minnesota licensed K-12 ESL teacher and experienced teacher educator. Her research interests include teacher leadership, instructional coaching, teacher identity, and organizational change management.
---
2019 Recipients: Kim Johnson and Anne Dahlman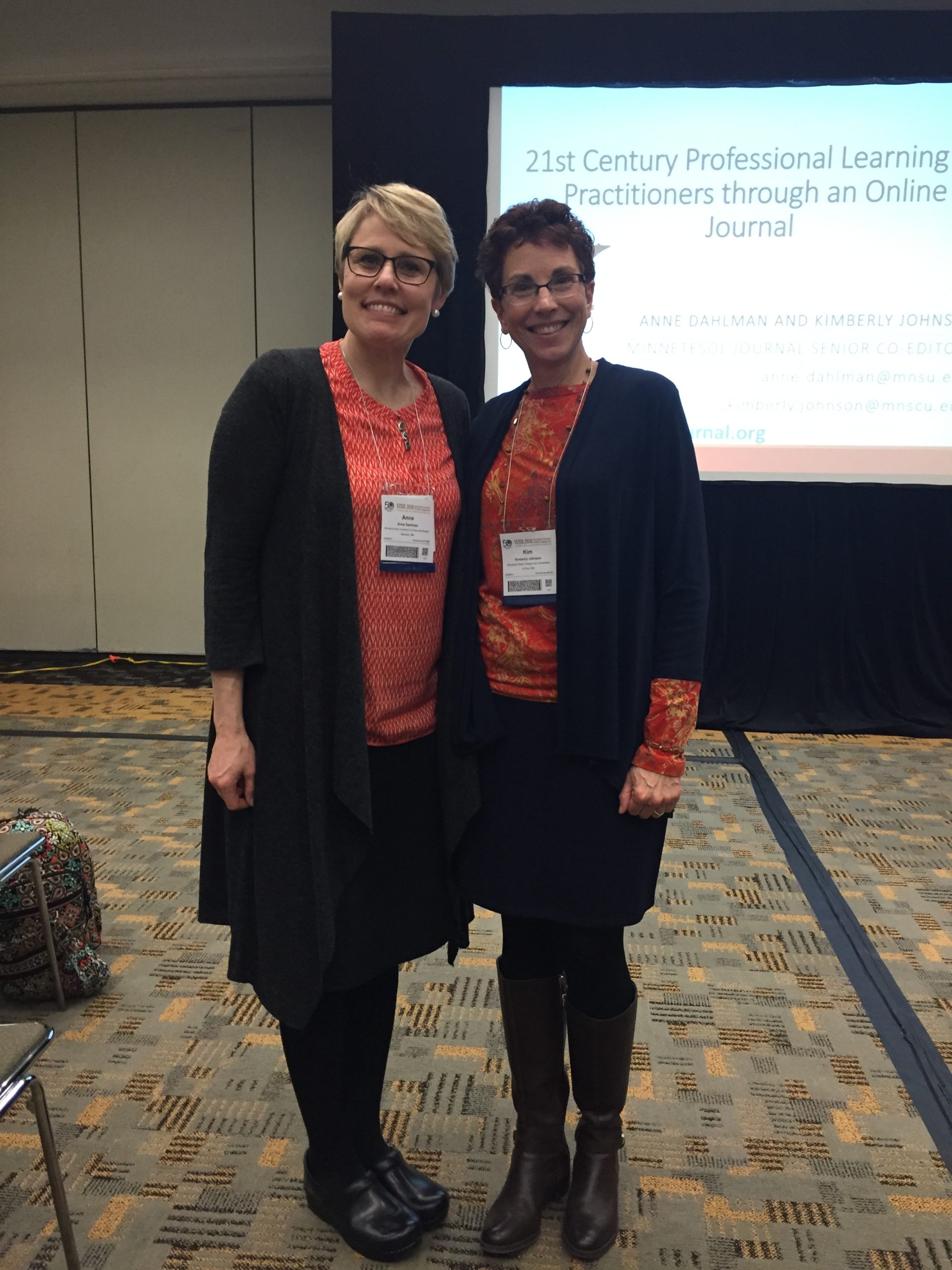 Dr. Kimberly Johnson is Associate Vice President of Effective Teaching and Learning at South Central College with campuses in North Mankato and Faribault. In that role, she is leading creation of a new Center for Teaching and Learning Excellence, and oversees assessment, curriculum development, online learning, and effective instructional practices in liberal arts and sciences as well as career and technical education. Prior to this role, she was the Director For faculty and Instructional Development for the Minnesota State system of colleges and universities, and was a co-founder and the first director of the ABE Teaching and Learning Advancement System (ATLAS) at Hamline University. She is driven by a commitment to equity, open education, and a caring pedagogy that emphasizes student learning and values quality of life for instructors.
Dr. Johnson's career as a teacher, teacher educator, educational developer, and higher education administrator began with her own formative experiences as an adult learner and her accidental start in English language teaching in the former East Berlin. In over 30 years in education, she has taught adult learners in community and postsecondary programs, and has led and collaborated with many people to design and deliver high-quality teacher professional development programs in Adult Basic Education and higher education across Minnesota. She is an approved trainer and resource reviewer for the Office of Career, Technical and Adult Education at the U.S Department of Education in the areas of postsecondary readiness, adult English language learning, and high-quality professional development. A frequent publisher and presenter, Dr. Johnson most recently received the Minnesota Learning Commons 2018 Impact Excellence Award for her faculty development work. Dr. Johnson holds a BA in English from the State University of New York, Brockport, an MA in English as a Second Language and PhD in Curriculum & Instruction from the University of Minnesota, and a Certificate in Higher Education Leadership from the Chair Academy.
Dr. Johnson has served in many capacities as a long-time MinneTESOL member, but it was her experience working with Dr. Anne Dahlman to remake the MinneTESOL Journal that counts as the most rewarding. As a committed believer in open scholarship, the opportunity to reimagine the journal and to build a new, dynamic, twenty-first century publication that balances academic rigor with accessible and engaging content was truly a labor of love.
Dr. Anne Dahlman currently serves as Interim Dean of Global Education at Minnesota State University, Mankato. She serves as Chief International Officer for the University, administering all global education operations for the University's five Divisions and six Academic Colleges. Dr. Dahlman has twenty-four years of higher education experience from seven institutions (two-year, four-year, and doctoral institutions) in four U.S. states and internationally. She has published her research, focusing on inclusive excellence and inter-cultural learning, widely. Dr. Dahlman earned her PhD in Curriculum and Instruction at University of Minnesota in 2005 and has received numerous awards including a Fulbright Scholar Specialist award, as part of which she worked at the University of Turku, Finland to assist the university with strategic planning and institutional capacity building in multicultural education. Dr. Dahlman was born and raised in Finland, where she earned her first Master's degree in education, after which she immigrated to the United States.. Dr. Dahlman has served in numerous state-wide leadership positions for MinneTESOL, including editing the MinneTESOL Journal and serving as President and First Vice President.
Harold B. Allen Award
Harold B. Allen, a professor from the University of Minnesota and noted linguist, was the founder and first president of TESOL in 1966.  Among his many achievements, he was an internationally recognized expert on regional dialects of the U.S., and he authored the Linguistic Atlas of the Upper Midwest.
MinneTESOL celebrates this connection by honoring a member of our local affiliate each year who has demonstrated particular dedication to the profession and to the organization.
Past recipients of the Harold B. Allen Award include:
2018 – Martha Bigelow, University of Minnesota 
2017 – Elaine Tarone, University of Minnesota; Kristi Hermann Hill, Saint Paul Public Schools
2016- Susan Ranney, University of Minnesota & Karla Stone, University of Minnesota
2015- Lynne Ackerberg
2014- Jackie Smith, Robbinsdale School District
2013- Ann Mabbot, Hamline University & Patsy Vinogradov, ATLAS/Hamline University
2012- Rosemary Sharkey, Dakota Prairie Adult Basic Education
2011- Debbie Hadas, Apple Valley High, Deirdre Bird Kramer & Bonnie Swierzbin, Hamline University
2010- Ellen Lewin, MCTC
2009- Eric Nelson, U of M MELP
2008- Colleen Meyers, U of M ITA program
2007- Jenise Rowekamp, U of M & Betsy Parrish, Hamline University
2006- Diane Pecoraro, retired, MN Dept of Education
2005- Robin Murie, U of M General College
2004- Mike Anderson, MELP
2003- Adele Hansen, MEC
2002 – Nina Mosser, St. Paul Public Schools