MELEd 2020 Call for Proposals
MELEd Proposal Submission
MinneTESOL and the Minnesota Department of Education welcome proposals related to all aspects of English language teaching and best practices for instruction and administration for the 7th Annual MELEd Conference, which will be held November 19-21, 2020.
Here is the link to Submit a Proposal to MELEd 2020!
The submission deadline is May 22, 2020
Please see our website for more information: minnetesol.org/fall-conference
MinneTESOL First-Time Presenter Scholarship
This scholarship is for people who have never presented at MELEd (or SLIFE Spring Fling or MinneTESOL). If awarded, the scholarship will reimburse recipients for the cost of 1 day of conference attendance. Reimbursements will be issued after attending the conference and presenting. MELEd First-Time Presenter Scholarship applications will open in September.
Get to Know the MinneTESOL Executive Board

Each newsletter will profile a different Executive Board or MinneTESOL member.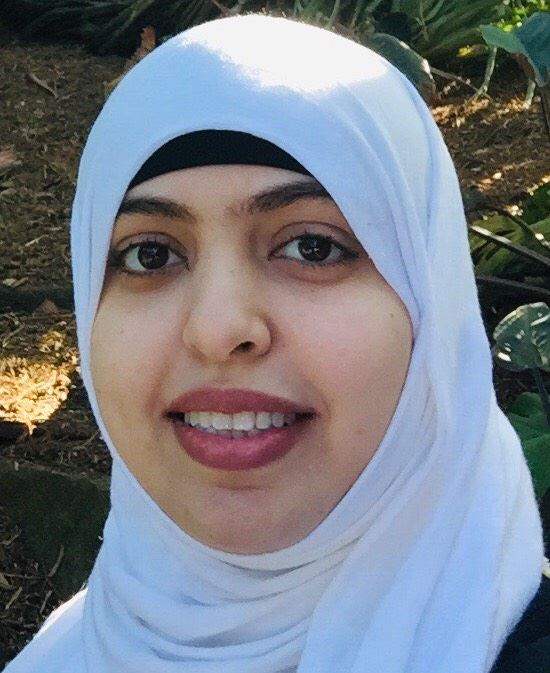 Name: Ghaida Shamsan
Position at MinneTESOL: 3rd Vice President, MELEd Conference Chair
Teaching context: Adult Higher Education, Minnesota English Language Program
Current project: Working on my MA-ESL Plan B Paper
Why I got into ESL: To help ESL learners overcome their second language learning challenges and barriers, meet people with diverse backgrounds, and get to know different cultures.

Featured Article
Be sure to check out Martha Bigelow's article "Time is Like a Sword" in the MinneTESOL Journal. In this article, Dr. Bigelow describes her first-hand experience learning about multilingual resources and educational practices found in a refugee camp in Djibouti.
Dr. Bigelow will be co-presenting about culturally relevant teaching and learning in Djibouti, East Africa at the MinneSLIFE Spring Fling on March 21, along with Barb Billington, Ryan Krominga, Gillian Roehrig, and Jill Watson.
Free Event!
MinneSLIFE Conference 2020
The 2020 MinneSLIFE Conference will be taking place at the Anderson Center at Hamline University in St. Paul, MN, on Saturday, March 21, 2020.
Free Event!
2020 SLA Graduate Student Symposium
Conference Theme: So What? Making Research Relevant for the Real World
April 24-25, 2020 at the University of Minnesota
This free conference is open to graduate students as well as advanced undergraduate students who are interested in pursuing further studies or a career in second language acquisition or education.
Teaching Excellence in Action in Minnesota (TEAM) K-12 Scholarship Program
CARLA and the Minnesota Department of Education are collaborating for the ninth consecutive year to offer free attendance to a CARLA summer institute to a selected group of teachers.
The TEAM Scholarship is for K-12 world language and ESL teachers who are currently teaching in Minnesota.
Find out more and apply at: carla.umn.edu/institutes/stipends.html
Application deadline: Friday, March 27, 2020
TESOL News
Are you heading to "big" TESOL in Denver? If so, this information is for you. 
Best of Affiliates presentation 
Congratulations Aanya DiBrito and Elizabeth Done, whose session "The Interactive Classroom: Incorporating Interactive Language Strategies in the Elementary Classroom" was voted Best Presentation at 2018 MELEd. They are presenting Friday, April 3, 11 am–11:45 am, Colorado Convention Center, Room 206. For more information, click on the Affiliate Network Schedule.
Are you presenting at TESOL too?
Let us know so we can add it to the calendar.
MinneTESOL will also be represented in the session "Grow Your Affiliate with Strategic Partnerships"
This session, presented by members of the MinneTESOL Executive Board, is for other leaders who hope to grow their affiliates by making partnerships like the MinneTESOL partnership with MDE which resulted in the MELEd Conference.
---
Did we miss something?
Do you have a professional event you'd like to see included in the MinneTESOL newsletter? Please send an email with details to: admin@minnetesol.org