The MELEd 2019 keynote speakers will be announced here later this year. Stay tuned!
MELEd 2018 Keynote Speakers
Friday, November 16, 2018
Bonny Norton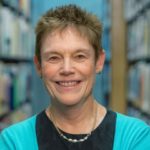 Dr. Bonny Norton, FRSC, is a Professor and Distinguished University Scholar in the Department of Language and Literacy Education, UBC. Her primary research interests are identity and language learning, critical literacy, and international development. Recent publications include a 2017 special issue on language teacher identity (MLJ) and a 2013 second edition of Identity and Language Learning (Multilingual Matters). A Fellow of the Royal Society of Canada and the American Educational Research Association, she has a 2010 AERA Senior Research Leadership Award, and was a 2016 co-recipient of the TESOL Distinguished Research Award. Her current project is Storybooks Canada and her website is: http://faculty.educ.ubc.ca/norton/
As part of Dr. Norton's planned address at the 2018 Minnesota English Learner Education Conference, she and her team have created a Storybooks Minnesota Beta site for use with your students: https://global-asp.github.io/storybooks- minnesota/
Saturday, November 17, 2018
Ester de Jong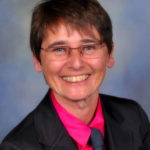 Dr. Ester de Jong is a Professor in ESOL/Bilingual Education and the Director of the School of Teaching and Learning at the University of Florida in Gainesville, Florida. She was born and raised in the Netherlands and
came to the United States to pursue her doctoral studies. Prior to coming to the University of Florida, she worked with Spanish-English and Brazilian-Portuguese bilingual programs as the Assistant Director for Bilingual Education and ESL programs in Massachusetts. At the University of Florida, Dr. de Jong teaches courses on bilingual education, second language education, and language policy. Her research focuses on dual language education, language-in- education policy, and preparing general education teachers to work with bilingual learners. Her book, Foundations of Multilingualism in Education: From Policy to Practice published by Caslon Publishing, considers a principled approach to school, program, and classroom decision-making for bilingual learners. A recent article in the TESOL Quarterly (Aiming for equity) challenges us to consider the idea of an inclusive classroom for emergent bilingual students. Dr. de Jong is currently Past- President of the TESOL International Association.