August 2021 Newsletter
MELEd 2021 update: new prices, same venue
The annual MELEd conference will take place November 18-20, 2021, at the Saint Paul Rivercentre. We are following event guidance for the State of Minnesota, and currently we are planning an in-person conference.
We've overhauled registration prices for the conference. Pricing is a follows:
| | | | | |
| --- | --- | --- | --- | --- |
| | 1-day regular pricing (before Nov. 7) | 2-day regular pricing | 1-day late registration (after Nov. 7) | 2-day late registration |
| Student, paraprofessional, EA MinneTESOL members | 80 | 120 | 110 | 150 |
| MinneTESOL member | 140 | 180 | 170 | 210 |
| MinneTESOL non-member | 180 | 220 | 210 | 250 |
Conference registration will open in early September.
For more information about our conference check the Fall Conference page of the MinneTESOL website.
New intercultural skills textbook for international students available now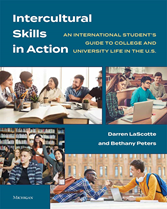 We are excited to share the textbook "Intercultural Skills in Action:
An International Student's Guide to College and University Life in the U.S." (University of Michigan Press, 2021).Written by Minne
TESOL past-president Darren LaScotte and former MinneTESOL College Interest Section leader Bethany Peters, it is available online now. More information about this book is available in our online newsletter.
About the book:
This textbook is designed to create meaningful opportunities for students to reflect on and practice intercultural skills in ways that are relatable in their daily lives and that can lead to a more satisfying U.S. academic experience. Each unit opens with a discovery activity that serves as a springboard for the unit and introduces the topic in an engaging way. Chapters feature academic content that expands knowledge of intercultural skills, plus opportunities for students to pause and reflect on how to apply what they are learning to their own intercultural experiences. The activities ask students to respond with short written reflections and practice oral skills through discussion in pairs and small groups. Each unit closes with an activity that requires students to use higher-order thinking skills to create, evaluate, and/or analyze cultural information gathered from college and university settings in the form of surveys, interviews, observations, or internet research and then report on what they have learned. The intended audiences for this book are international students studying in IEPs, in university bridge or pathway programs, or at colleges and universities in the United States. It may also be used by new-student orientation programs or by student services offices that provide intercultural training for students, staff, and faculty who work with international students.
Promotional Flyer (30% off)
We are sharing a promotional flyer (see attached) if you're interested in getting a copy and/or sharing to your professional networks.
Please feel free to contact any of us if you have any questions. We hope that you will find this textbook helpful and look forward to your reviews!
Sincerely,
Darren LaScotte & Bethany Peters
See the current MinneTESOL issue here!
MinneTESOL journal call for papers
Now is your chance to publish an article in the upcoming MinneTESOL Journal, a practitioner academic online journal. See Writing for the MinneTESOL Journal for more information.
Journal submissions are accepted on a rolling basis.
Email the senior editors to learn more about submitting work: [email protected]
Get to know the Executive Board
Each newsletter will profile a different Executive Board or MinneTESOL member.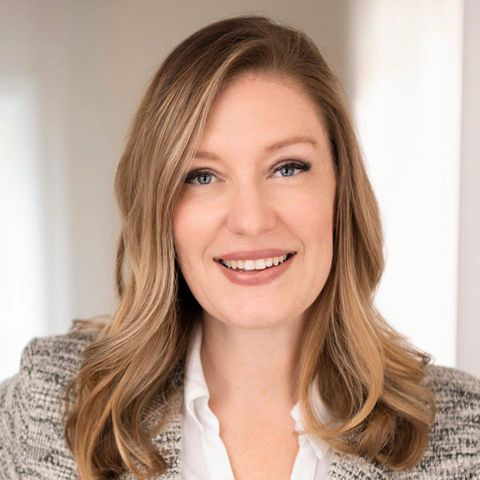 Name: Michelle Benegas
Position at MinneTESOL: Senior Editor of the MinneTESOL Journal; Past President
Teaching context: ESL Teacher Education at Hamline University
Why you got into ESL: In 1998, I was taking an education foundations course and my professor couldn't find a placement for me in my area of licensure (Spanish) so she sent me to an all ESL high school (LEAP in Saint Paul) saying "It's close enough". I went begrudgingly but ended up loving it. From a clinical student serving 30 hours, I went on to volunteer, work as an educational assistant, teach evening adult basic education classes, get my ESL license, and ultimately finish a Ph.D. in Second Languages and Cultures at the University of Minnesota. I stumbled into ESL and I'm forever grateful for getting that "bad news" in 1998.
Current project: I'm wrapping up a 5 year grant-funded initiative called The English Learners in the Mainstream (ELM) Project with my colleague, Amy Stolpestad. This teacher-leader model prepares ESL teachers to be non-evaluative peer instructional coaches and teacher-trainers. Last year, we published our first book called Teacher Leadership for School-Wide English Learning.
During my sabbatical this coming academic year, I am planning to write another book with TESOL Press on what I'm currently calling "Contextual Language". An antiracist approach to language in the classroom, this model engages two seemingly competing commitments of ESL teachers: 1) acknowledging that English is a form of social capital and providing students with this tool for social mobility., and 2) acknowledging the importance of validating home language and welcoming it into academic spaces. I don't have this all figured out yet, but I look forward to reading more, learning from practitioners and community members, and writing in the year to come.