MELEd 2020 Is Going Virtual!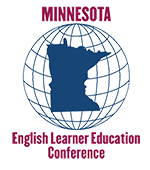 The MELEd Planning Committee has decided to move the annual conference to a virtual format for 2020. The health and safety of our attendees, volunteers, and presenters are our number one concern, and the best way to keep everyone safe and healthy is to move the conference online.
We're working on revamping all aspects of the conference to provide our presenters, vendors, and attendees with the best possible experience. This shift is an opportunity to provide professional growth and development, as well as community building and personal connections, and hopefully engage audiences we've never been able to reach with our in-person event. We're excited about the new flexibility and accessibility in this new format.
Here's a summary of what we know so far:
The EL Coordinators Meeting will also move to a virtual format and is still scheduled for Thursday, November 19.
The virtual MELEd conference will be fully online, and will include both pre-recorded content and live/ synchronous sessions on Friday, November 20 and Saturday, November 21.
There are 2 FABULOUS keynotes.
Attendees will still receive CEUs for MELEd.
More information will be shared ASAP.
We appreciate your patience. If you have questions, please reach out.
The Minnesota English Learner Education Conference is a partnership between MinneTESOL and the Minnesota Department of Education.  It is a merger of the annual MinneTESOL Fall Conference and the Minnesota ESL, Bilingual, and Migrant Education Conference.
We hope to see you there!
Please direct your questions to the conference chair:
Ghaida Shamsan shams040@umn.edu
2019 Conference Archive
Are you looking for presenter materials from 2019 MELEd? Check out our conference materials archive page! Can't find what you're looking for? Try contacting the presenters directly using the presenter directory in the back of the MELEd Conference program.
---
You can now stay up to date with MELEd Conference information via Twitter, Facebook, and Instagram!
    
Do you have a question about the fall conference? Please visit the Conference FAQ page.
Please contact us with any questions: