New Year, New Executive Board
Many new faces joined the MinneTESOL Executive Board this year.
Meet the new Executive Board members
First Vice-President: Qurina Slayhi, MA in ESL, is an English Language Teaching and Learning Specialist for Anoka Hennepin Schools. She has worked with students in elementary and secondary over the last 10 years in different capacities, with her most recent position being Multilingual teacher and coach.
Treasurer: Nick Reishus is a remote TESOL Technical Officer at FHI 360 working in course development for the U.S. Department of State's Online Professional English Network (OPEN) program. He lived and taught in India, China, and South Korea. He holds an MA in English as a Second Language from Hamline University.
The responsibilities of the different Executive Board positions are available in the MinneTESOL Bylaws.
The MinneTESOL Interest Section and Standing Committee leaders met in January to plan their events for the year. Expect to hear from your IS/SC leaders soon with exciting PD activities for this spring and beyond!
We still have vacant Interest Section and Standing Committee co-chair positions! Please reach out to [email protected] if you would like to volunteer. We have need in the following areas:
Adult ESL Interest Section (2 vacant co-chair positions): This interest section is for TESOL professionals who work with adult language learners. We have two vacant (co-chair) seats.
Advocacy Standing Committee (1 vacant co-chair position): This standing committee is focused on advocating for policies that support language learners at all levels.
The New Interest Section and Standing Committee Leaders will be profiled in the February newsletter.
Did you know? EL funding may increase – but we need you!
You can help ELs this legislative season by contacting legislators to support educational funding increases for equitable EL funding. Information and coordinated campaign information will be sent out to members soon.
The Minnesota legislature has an historic surplus of 17 billion dollars this year and support in both the House and Senate for education spending. EL per pupil funding unit (PPF) has been $704 per identified EL since 2000 and with an average inflation rate of 2.4% the PPFU would now be $1210. Districts are having to spend more of their diminishing general education resources on EL programming and students are being impacted by reduced staffing, resources, and professional development.
Please see these resources for more information.
Elizabeth Shockman January 11, 2023 4:00 AM Minnesota Public Radio
MNEEP Message to Legislators 2023: Time to get REAL about public education and racial equity.
Minnesota Education Equity Partnership January 6, 2023
---
MinneTESOL journal featured article
In "What's this all about? Helping students comprehend demonstratives in expository text," Bonnie Swierzbin discusses demonstratives (this, that, these, those). In conversation they typically point to people and things but in written expository text, they often point to ideas, events, and situations. ESL teachers need to help their students gain familiarity with the functions of demonstrative reference beyond simple pointing and contrast.
Find these and all other articles in the current issue of the MinneTESOL Journal.
In Memoriam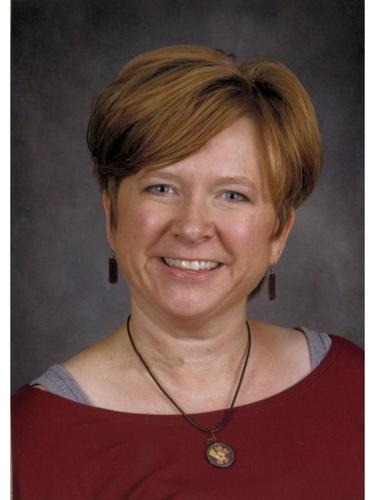 Name: Emily Kracht
Position at MinneTESOL:
MinneTESOL Southern Regional Officer
January 14, 1977 – November 13, 2022EL Teacher, St. Peter Middle School
We are saddened to share that our colleague and MinneTESOL board member, Emily Kracht, passed away unexpectedly in November after suffering a heart attack. Emily was an EL teacher in St. Peter Middle School, but also taught students in North and South Dakota, at Loyola Catholic School, and East High School in Mankato. She was deeply committed to her students and was a tremendous advocate for them. In honor of her dedication to the profession, her family set up the Emily Kracht ELL Scholarship at St. Peter High School, to which MinneTESOL made a $500 donation on behalf of Emily's excellent work. Her full obituary can be found here.
We want to hear from you
We are always looking for information to share from our members. Please send newsletter submissions to [email protected].